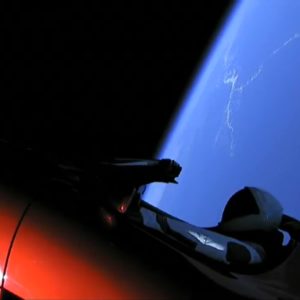 A little over an hour ago the SpaceX rocket Falcon Heavy, all courtesy of Elon Musk, launched into space, heading to Mars, from Cape Canaveral.  From where I was, you could barely see the rocket and the wisp of white trailing behind it, and eventually the two jets that propelled it into the air fall back into the atmosphere.
Right now, there's a Telsa (the car) flying in space, strapped on to that rocket, with a dummy in an astronaut suit in the driver's seat, within eye view of what most folks will only ever get to see of space in their lifetime through a television monitor.
It's almost not fair, isn't it?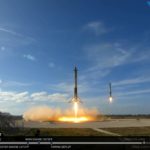 Fact is, reality has always been, and continue to be, stranger than fiction.  Out of the box situations happen daily.  Miracles happen daily.  Success happens daily.  You get the picture.
So let me ask you this…  are you putting yourself out there so that you're that next bit of awesome?
If you're not, you should ask yourself "why not"?  If you're concerned over how others will perceive you, remind yourself they will not always be there and you can't spend your life making someone else happy, otherwise you'll never be fully happy.
If you're too concerned over not having the better idea or not being enough to launch it, know that if you do not move forward, it will never happen: a self fulfilling prophesy.
If you're too afraid of moving forward, for whatever reason, take the advice of the car in the below photo and "don't panic". Just move forward into the unknown.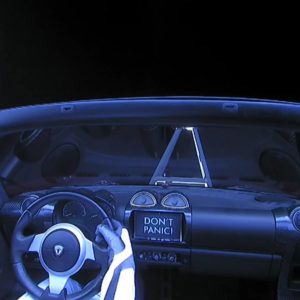 You never know who you'll inspire, if you do.